DiBiase Heating & Cooling is the top-rated HVAC service according to the residents of Atglen, PA and the surrounding areas. Find out why so many people love their service experience with DiBiase.
Reviews give us a sense of a company's personality before you call. Check out what your neighbors are saying and find out why all the towns nearby consider us to be their nearby heating and air company in Atglen, PA.
Local Reviews
for Atglen, PA
DiBiase Heating and Cooling Company
Rated
5.0
out of 5 stars based on
1
customer reviews
Powered by Nearby Now
Our Reviews by City
---
Excellent service
John

-

Atglen

,

PA



Review of DiBiase Heating and Cooling Company
On time, explained options, completed the job without any issues!
---
Luis T.
Performed 6 month inspection on on recently installed unit check all settings ok replaced filter, check airflow and temps ok, check outdoor unit refrigerant pressures sub cooling and super heat ok cycle unit ok 235/110 with 6 super heat and 7 sub cooling supply air 42 return air 66
Near
Newport Cir,

Atglen

,

PA

19310
Luis T.
No heat, upon arrival found the off, set stat to heat and check operation, found blower motor not running, check motor cap and actual motor ok, found Burnt wire on delay board relay, new board is needed, hot wire blower motor, to get customer heat, check electric heat ok we will be coming back to install new board customer paid 50% 1-26-21 Luis installed new oem fan time delay board, check and test operation of electric heat back up and regular heat ok
Near
Glen Run Rd,

Atglen

,

PA

19310
Luis T.
We took the old furnace out and all connections to it. We also removed the old humidifier and all connections from that. Install new furnace and added a filter mount to the side and connect to return drop. Adapted new flu and intake pvc. Connected new condensation pipes to whole system including humidifier and drain boot. Ran new water line to humidifier and added a sharable valve. Tested out and went over new system with customer.
Near
Ridge Ave,

Atglen

,

PA

19310
Dean M.
Replaced failed surge protector under warranty. Tested to ensure proper operation.
Near
Newport Cir,

Atglen

,

PA

19310
Luis T.
Thermostat only goes up to 70 customer set thermostat to 74 it never reaches 74, customer stated flames would come on but they would go out after minutes of running, found blocked on furnace trap, cleared blockage and test operation, propane as fuel source, secondary heat exchanger collector box is leaking, also needs new burners, also heat exchanger did not passed safety test, ran furnace with out blower for 4 minutes to get steady combustion once blower was energized excess air went up from 115% to 140% carbon monoxide only went up 3 ppm due to condition would recommended replacing furnace
Near
Ridge Ave,

Atglen

,

PA

19310
Dean M.
Performed Quality Assurance inspection on a newly installed gas furnace and air conditioning system. Checked over entire system. Condensate drain proper and no leaks. Venting proper and secure. All penetrations sealed. Duct connections sealed. Outdoor unit and disconnect level. Did find surge suppressor incorrectly wired and took out surge suppressor. Did not have one on my truck. Need to return and replace under warranty. Customer moved the sensor before I got here to a new location and seems to be better upstairs now. Was having issues with the app but I believe it is the phone as it is an older phone. Customer is going to download the app to their newer tablet and try it and call me Monday to let me know if that fixed the issue. If it didn't fix it then we should also bring a new T10 thermostat with when we come to replace the surge suppressor. System running great at this time.
Near
Newport Cir,

Atglen

,

PA

19310
Paul W.
Reclaimed and removed old equipment. Installed new leveled pad, disconnect, whip, and flushed lineset. Placed new Amana condenser on pad and brazed in lineset with nitrogen. Wired in high and low volt connections. Installed new Amana high efficiency gas furnace and evaporator coil. Installed April aire media filter. Secured and sealed return and adapted supply ductwork and sealed. Ran new vents to exterior of home and tied into furnace. Brazed in coil with nitrogen and pressure tested to 300 psi then evacuated down to 129 microns. Installed new ez trap and condensate pump. Ran vinyl tubing to discharge. Wired safety's to break r. Reconnected gas and leak checked. Installed new switch and receptacle. Wired all high and low volt connections. Installed horizontal drain kit on intake vent. Installed t10 thermostat. Tested operation in heating and cooling. Adjusted refrigerant charge and adjusted gas pressures. Performed combustion test. System working great at time of install.
Near
Newport Cir,

Atglen

,

PA

19310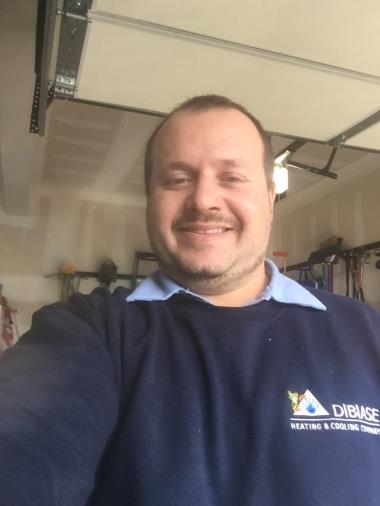 Kurt M.
Performed precision oil tune up on burnham oil boiler. Replaced rf1 oil filter. Replaced.75x80a nozzle. Cleaned and brushed out boiler and smoke pipe. Performed smoke and combustion test. Made sure both heat zones were getting hot. Oil boiler is working fine at time of inspection.
Near
Strasburg Rd,

Atglen

,

PA

19310
Luis T.
added refrigerant to system for system to work properly, added r22 to adjust superheat and sub coolin based on temperature , wet bulb, and humidity levels now system is working up to standards supply air 53 return air 74
Near
Newport Cir,

Atglen

,

PA

19310
Luis T.
No ac, found system off upon arrival set stat to call for ac, check airflow check split supply 63 return 76 check outdoor unit refrigerant pressures and found to be low on refrigerant, provided solutions to customer performed a leak search, add refrigerant or both, due to age and condition of system would recommended replacing system
Near
Newport Cir,

Atglen

,

PA

19310
Luis T.
Performed gas heat tune up check electrical low and high ok filter ok clean sensor check burners and manifold gas pressure ok combustion test and hole furnace ok check split ok, noticed blower cap reading just below rating also blower wheel is dirty should be taken apart and clean, also noticed gas line not grounded would recommend bonding gas line
Near
Newport Cir,

Atglen

,

PA

19310
Chris B.
Gas boiler check up, check electrical ok, clean burners, pilot ok, gas pressure ok combustion test ok cycle boiler test limit ok check water pressure , supply and return temp ok boiler ok this time water psi at 20 at water temp 180F SYSTEM OK
Near
Norwood St,

Atglen

,

PA

19310
Nathan P.
upon arrival found condensate pump float switch sticking. Also unit low on charge. Superheat 23 subcooling 0. Factory recommended subcooling 10. We added refrigerant last year as well. Customer chooses not to make any repairs at this time. Would like a quote to replace system. Appointment august 7 Tuesday 2-4pm
Near
Norwood St,

Atglen

,

PA

19310