DiBiase Heating and Air delivers excellent air conditioning, heating and water heater services to the residents of Haverford, PA and the surrounding areas.
Don't take our word for it. Check out our reviews to learn why your neighbors call us first thing when they have an HVAC or water heater issue in Haverford, PA.
Local Reviews
for Haverford, PA
DiBiase Heating and Cooling Company
Rated
5.0
out of 5 stars based on
2
customer reviews
Powered by Nearby Now
Our Reviews by City
---
Great
Hunt

-

Haverford

,

PA



Review of DiBiase Heating and Cooling Company
Awesome! Professional!
---
Great
Susan

-

Haverford

,

PA



Review of DiBiase Heating and Cooling Company
Very good. Kurt was great
---
Barry P.
System had 0 degree temperature split when I arrived. Charged unit using superheat method 5#. Final superheat 16.8 indoor wet bulb 62 outdoor dry bulb 70. 17F temperature split. Had conversation with Mrs. Worth about the value of setting up a comfort consultation appt to discuss replacement options. She is using a window unit to cool b2nd floor. System is operating well at the time of this tune up.
Near
College Ave,

Haverford

,

PA

19041
Chris B.
Installed a new Aprilaire 1850 Freestanding Dehumidifier. Removed old dehumidifier to take back to manufacturer for Warranty. Installed new Dehumidifier is same location by Sump pump. Adjusted feet to properly level unit. Installed drain line with new Vinyl Tubing to Sump pump. Went through setup programming on unit and Installer Test. Turned system on and put into operation. After Air Sampling Humidity Levels were at 64%. Set unit to 50% Humidity. Reviewed operation with homeowner upon completion. Unit had pulled down to 62% and was draining upon completion.
Near
Ivy Ln,

Haverford

,

PA

19041
Joseph D.
Performed Heating Tune Up on the 3 Systems for the First Floor and the 4th System on the Second Floor. Replaced all of the High Efficiency Air Filters. The Washable filter for the second floor system was clean and in good condition. Cleaned drain lines and condensation pumps on each system. Condensation Pumps and Vinyl Tubing on the systems in the basement were very dirty, and the tubing was clogged. Cleaned pumps, blew through vinyl tubing, and filled and tested each pump. Would recommend replacement of the Vinyl Tubing on each system to prevent any future issues. Inspected electrical components and thermostat setup on each system. Cleaned Humidifiers and replaced the Water Panels in each one. Dampers are open and the thermostats are programmed for the humidifiers to run in the Heating season. Put each system back in operation to original set points. Checked the Aprilaire Dehumidifier which was turned off. Turned on and allowed to run. System runs and then will eventually shut off in
Near
Ivy Ln,

Haverford

,

PA

19041
Chris B.
Service call that the system was not cooling. Upon arrival found the outdoor unit was not running. Inspected components and tested capacitor. Dual Capacitor had failed. Replaced 45/5 Mfd Dual Capacitor and put system in operation. Measured refrigerant charge and found unit to be low on charge. Added 4lbs of 410-A Refrigerant to system, charging by Superheat. Checked Blower Motor Capacitor and Air Filter on system and inspected components. After adding refrigerant system was running with a 16 Degree Supply/Return Air Differential. System is operating but is overall in poor condition. The blower compartment is very dirty, the outdoor fan motor is very rusted which could lead to failure, and the system has a known refrigerant leak. Due to age and the overall condition of system would recommend replacement of the Gas Furnace/AC system.
Near
College Ave,

Haverford

,

PA

19041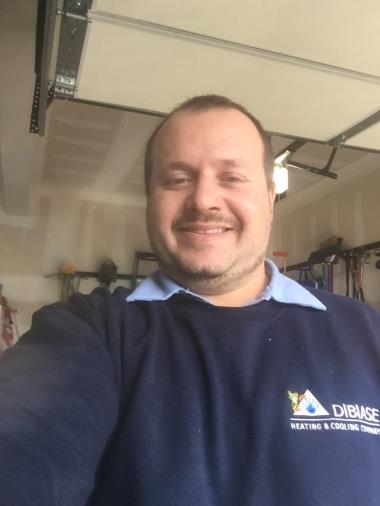 Kurt M.
Found wet switch tripped. Found very small amount of water in pan near side of unit. Tested drain with water, and condensation drain was draining fine. Dryer out wet switch and small amount of water a reset switch. Completed a/c inspection form and everything tested out just fine. There is small water marks down air handler where condensation has run down casing. Talked to homeowner about issue and if the switch trips and it is just a small amount of water she is going to dry it up and reset wet switch. System is working fine at time of inspection.
Near
Ivy Ln,

Haverford

,

PA

19041
Chris B.
Service call that the Air Flow in the Home was not consistent in each room and the utility bills were higher than normal. Spoke with homeowner about issues upon arrival. Inspected system and ductwork. There are no individual Dampers for each duct work run. It was noted that no Air was coming out of the one of the registers in the Living/Family Room. Found that Flex Duct Connection under the crawl space was not connected. Spoke with homeowner about issue and reconnected the Flex Duct to the Duct Work Register in the Crawl Space. Also found 16x25x4 Air Filter very dirty and clogged. A dirty Air Filter will restrict the amount of air flow going through a system. Installed a 16x25x1 Air Filter and spoke with homeowner who is going to purchase a new High Efficiency Filter. Checked Blower Fan speed settings and settings on Nest Thermostat. Recommend a Full Tune Up/Maintenance on the system. The Gas Pressure and Combustion need to be checked and verified which is critical for the efficiency
Near
Buck Ln,

Haverford

,

PA

19041
Joseph D.
Completed Heating Tune UPS on the Air Handler/Hydronic Coil systems. Checked Air Filters and replaced two air filters that were dirty. Cleaned and serviced all Humidifiers and set Humidity Control at the Thermostat. Inspected all Drain Lines and Pumps. Inspected all electrical Components. Put systems in operation and measured Supply/Return Air Temperatures. All systems are running to standards at this time.
Near
Ivy Ln,

Haverford

,

PA

19041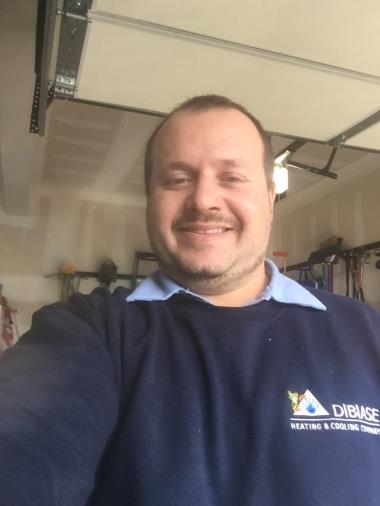 Kurt M.
After arriving on site Susan had found before I arrived that someone that was working on a window had left it open for Several days causing humidity to build. Also found that the room where the air handler was in in the attic, the air handler was sweating from the humidity coming in from the eves into the attic and leaking through the door into the room. System was set to 71 degrees and was reaching set temp. Pressures at outdoor unit were 355/120. System seems to be working fine, issues with humidity are being caused from outside air infiltration.
Near
Ivy Ln,

Haverford

,

PA

19041
Luis T.
Checked no cooling on second floor air conditioner, found communication error to outdoor unit, found wet switch tripped, found area dry reset wet switch. Thermostat error is now clear. Set to cooling. Started air conditioner.
Near
Ivy Ln,

Haverford

,

PA

19041
Chris B.
Service call that the Air Conditioner was not Cooling. Arrived onsite and found the indoor temperature at 76 Degrees with the AC set to 68 Degrees. Found outdoor unit and indoor unit were frozen. Shut AC down and defrosted the Indoor Coil. Used the UV Light to search for the Leak. Disassembled the Outdoor Unit and searched all connections and Fittings. Inspected the Indoor Coil. Was not able to locate the source of the Leak at this time. Put system in operation to test. Measured Refrigerant levels which were reading low. The indoor coil temperature was at 10 Degrees VSAT, due to being low on Refrigerant, causing the Freeze Up. Added 3lbs of 410-A Refrigerant to System, Charging by Superheat. Superheat had dropped from 65 Degrees to 20 Degrees upon completion, and the Supply/Return Temperature Differential increased to 17 Degrees after the Refrigerant had been added. Due to not being able to accurately identify the source of the leak, and the age of the Furnace/AC system would recomme
Near
College Ave,

Haverford

,

PA

19041
Joseph D.
Performed Precision Air Conditioning Tune Ups on the 4 Systems for the Home. Replaced the 4" High Efficiency Air Filters for the three Air Handlers in the Basement. Inspected Electrical Components and Control Boards for all Air Handlers and Outdoor Units. Cleaned EZ Trap for the Second Floor System. Cleaned Drain Lines and Condensation Pumps for the Air Handlers in the Basement. The Condensation Pumps and Vinyl Tubing for the three systems in the Basement were very dirty. The Vinyl Tubing on each unit is very dirty. Due to the Condition of the Pumps and Vinyl Tubing, would recommend installing new 115V Condensation Pumps with new Vinyl Tubing for each Pump. Would also recommend wiring each pump into the Air Handlers so that if they become clogged it will shut power off to the system. Also recommend installing EZ Traps onto these systems. If the EZ Traps become clogged, they will shut power off to the Units.
Near
Ivy Ln,

Haverford

,

PA

19041
Joseph D.
Visually inspected ductwork in 2nd floor closet and inspected basement for humidity concerns. Ductwork in closet was insulated well. Basement wall does show signs of moisture that should be further investigating by water proofing company.
Near
Ivy Ln,

Haverford

,

PA

19041
Joseph D.
Biological growth present above light fixture in closet. Attempted to remove hatch to expose attic but could not get hatch down, it was sealed with sparkle. Attempted to view from behind in attic space. No indicators of mold present. Growth only evident above light fixture. Recommend having electrician remove light and seal any penetrations coming through ceiling and clean area while light is removed.
Near
Ivy Ln,

Haverford

,

PA

19041
Joseph D.
Inspected air handlers and checked air filters on all units. All filters were ok. Serviced the 3 humidifiers in the basement and replaced water panels. Turned humidifiers on for season and tested operation. Checked dehumidifier settings and inspected air filter for dehumidifier.
Near
Ivy Ln,

Haverford

,

PA

19041
Joseph D.
Found water on floor on arrival coming from overflowing condensate pump. Found GFCI tripped and causing pump not to operate. Reset GFCI and pump ran but GFCI tripped again. INstalled new condensate pump and interlocked pump to break 24 v power source to board if pump stops working. Tested pump operation and had vacuum plugged into GFCI to vacuum up water and GFCI never tripped again. Tested unit and pump operation. If GFCI trips again replace GFCI. Vacuumed and cleaned up pools of water.
Near
Ivy Ln,

Haverford

,

PA

19041
Chris B.
Service call that the Air Conditioning was not working properly. Upon arriving, found Thermostat was set to 63 Degrees and the Temperature within the home was 77 Degrees. Temperature differential was at 10 Degrees. After troubleshooting system, found Compressor was completely frozen and the Indoor Coil was frozen. Defrosted both the Indoor Coil and the Compressor. Put system back in operation and tested Refrigerant. System was low on refrigerant which was causing it to freeze. Added 3lbs of 410-A Refrigerant to system. Monitored system, and charged unit using Superheat Guidelines. Upon completion temperature Split was 18 Degrees. Replaced the 20x20x1 Air Filter. Set Thermostat to 72 Degrees. Performed a quick leak search using the UV Light, and was unable to find a source of the leak at this time. Due to no one being home at this time, the Office will follow up for payment.
Near
College Ave,

Haverford

,

PA

19041
Joseph D.
Performed ac tune up on 4 systems. Replaced filters on all units in basement. Replaced 2 capacitors on outdoor units.
Near
Ivy Ln,

Haverford

,

PA

19041
Chris B.
Performed Precision Heat Tune Up on system. Replaced 20x20x1 Air Filter. Found Blower Compartment and Blower Motor was very dirty and dusty. While testing system, 7.5 Mfd Blower Capacitor was testing below the recommended rating at 6.7 Mfd. Replaced Blower Capacitor and tested operation. Visual inspection of the Hat Exchanger shows that rust is forming. This could compromise the integrity of the Heat Exchanger over time. Performed Smoke Test to check the Heat Exchanger, Smoke Test passed. Tested Combustion Levels of Furnace. Was informed that the Daughters Bedroom and the Sons Bedroom were colder than the other rooms upstairs. Daughters bedroom only has one register. The sons bedroom has two vents, but one of the vents was closed. Need to keep both registers open in the Sons bedroom. Recommend Air Balancing of the system and adjustment of the registers. If Air Balacing and Adjustment of the registers does not work, the next possible solution would be a Duct Booster. Due to age and
Near
College Ave,

Haverford

,

PA

19041