DiBiase Heating & Air's mission is to provide air conditioning, heating and water heater services to the residents of Merion Station, PA and the surrounding areas.
Why your neighbors consider us to be their nearby heating and air company in Merion Station, PA. Read our reviews and find out!
Local Reviews
for Merion Station, PA
DiBiase Heating and Cooling Company
Rated
5.0
out of 5 stars based on
1
customer reviews
Powered by Nearby Now
Our Reviews by City
---
good service
Frank

-

Merion Station

,

PA



Review of DiBiase Heating and Cooling Company
pleasant and professional
---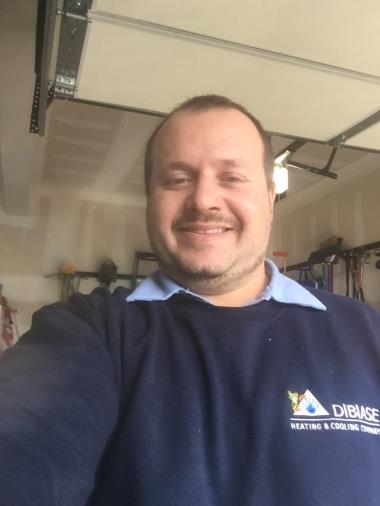 Kurt M.
Performed precision heat and a/c tune up on trane a/c and gas furnace. 16x25x1 air filter is clean. Checked all electrical conections and components. Blew out condensate drains. Cleaned flame sensor. Checked gas pressure. Checked refrigerant pressures and temperatures at indoor and outdoor units. Performed combustion test on gas furnace. Both are working fine at time of inspection. Also talked to homeowner about adding 2 duct runs in drop ceiling in basement. Took photos where supplies would be installed. Homeowner would like to be able to close the grills if he wants to. Will talk to office about getting a quote together for the supply runs.
Near
Putnam Rd,

Merion Station

,

PA

19066
Chris B.
Service call that the Air Conditioner was not Cooling the Home. Upon arrival, spoke with Homeowner about issue. Proceed to the Thermostat and turned System into AC Mode. Found the Blower was running but the Outdoor Unit was not turning on. Tested system and determined that the Outdoor Unit was out on Low Pressure due to being completely out of Refrigerant. Had added Refrigerant and Leak Dye to the System last year. Inspected Indoor Coil and found leak Dye throughout the Indoor Coil. Both the Indoor and Outdoor Units are from 2003. Due to age and condition, recommend replacement of the entire system. It is not recommended to replace just the Indoor Unit in this situation. Took measurements and photos of current system setup. Will follow up with an estimate for replacement. Turned the Disconnect at the Outdoor Unit Off. Left the Fan in the On position to help circulate air throughout the house.
Near
Forrest Rd,

Merion Station

,

PA

19066
Chris B.
Service call that the Air Conditioner was not Cooling properly. Arrived onsite and spoke with Homeowner about issue. Found the Indoor Coil was completely frozen solid and the Drain Line was blocked due to the Coil being frozen causing the water to over Flow out of the Unit into the Auxilary Pan. Drained the Water and defrosted the Indoor Coil. On previous visit, we added Refrigerant to the system and Leak Dye. Used UV Light to examine the Indoor a Coil. Large amounts of Dye were present throughout the entire Indoor Coil, indicating that the Indoor Coil has a Refrigeramt Leak. Turned System back on and measured Refrigerant Charge. System was low on Refrigerant causing the Indoor Coil Temperature to be below the Freezing mark. Added 3lbs of 410-A Refrigerant to system, charging by Subcooling. We will follow up with options for Repair/Replacement of the Indoor Coil/AC System. Also recommend installing an EZ Trap and Wet Switch into the system. If the Wet Switch detects Water in the Au
Near
Forrest Rd,

Merion Station

,

PA

19066
Joseph D.
Found unit scooted up on arrival. Removed covers and brushed and vacuumed heat exchanger, chamber, and chimney ey base. Replaced oil nozzle with 1.25 80B nozzle. Fired and tested unit and adjusted combustion. The combustion chamber liner is falling apart. Recommend boiler and oil tank be replaced.
Near
Forrest Rd,

Merion Station

,

PA

19066
Chris B.
Performed Precision Air Conditioning Tune Up on system. Replaced the 201 High Efficiency Air Filter. While testing the electrical components found the Blower Capacitor was testing below Rating. Replaced the Blower Capacitor and tested operation. While measuring Refrigerant Charge found Superheat to be high and Subcooling Levels were low. Added 2lbs of 410-A Refrigerant to system to raise Subcooling to proper levels. Added Leak Dye to the system. Due to the system needing refirgerant Charge and adding the Leak Dye to the system, the homeowner would like us to come back out in the next 30-45 Days to inspect the system for the leak. The office will contact to schedule the leak search. The office will follow up for payment due to the homeowner not being home at the time of service.
Near
Forrest Rd,

Merion Station

,

PA

19066
Nathan P.
Upon arrival found unit running to manufacture specifications. No noise . Unit is functioning properly. Relief valve is leaking and needs replaced.
Near
Forrest Rd,

Merion Station

,

PA

19066