DiBiase provides air conditioning, heating and water heater services to the residents of Wayne, PA and the surrounding areas for years. They are a top-rated business who puts your comfort first!!
Read our reviews and find out why your Pennsylvania neighbors consider us to be their nearby heating and air company in Wayne, PA.
Local Reviews
for Wayne, PA
DiBiase Heating and Cooling Company
Rated
5.0
out of 5 stars based on
9
customer reviews
Powered by Nearby Now
Our Reviews by City
---
Great Service Great price
Robert

-

Wayne

,

PA



Review of DiBiase Heating and Cooling Company
---
Summer tune up
Jason

-

Wayne

,

PA



Review of DiBiase Heating and Cooling Company
---
Excellent Service and Great Advice
Shobha

-

Wayne

,

PA



Review of DiBiase Heating and Cooling Company
Kurt (as well as our experience with the other service technitions in the past) was great! He took the time to explain the problem to us and gave great advice on our options. Thank you!
---
Great Service!
Kate

-

Wayne

,

PA



Review of DiBiase Heating and Cooling Company
---
Solid Work!
Mark

-

Wayne

,

PA



Review of DiBiase Heating and Cooling Company
Chris was thorough in inspection and quoted remedies
---
All Good!
Mark

-

Wayne

,

PA



Review of DiBiase Heating and Cooling Company
Luis diligently performed the tasks of the job very well and advised on some future issues. We feel good about being a member of DiBiase H&C. Thank You!
---
Prompt, thorough, reliable service as always!
Dan

-

Wayne

,

PA



Review of DiBiase Heating and Cooling Company
---
My AC broke
Muskan

-

Wayne

,

PA



Review of DiBiase Heating and Cooling Company
Our AC broke and we were not able to figure out what happened. I was recommended DiBiase by my general contractor. So I called them. Nicole was pleasant to talk to and explained their process clearly. Their technician Nathan came on time and fixed the issue and was courteous to talk to. We were happy with the results.
---
Punctual, professional and thorough
Dan

-

Wayne

,

PA



Review of DiBiase Heating and Cooling Company
My wife and I have come to expect complete professionalism and reliability from the DiBiase team. They reach out proactively to schedule seasonal check-ups and show up on time. The technicians are always good people and know what they're doing. Our HVAC system is approaching 20 years old, so we have regular discussions about its limited life expectancy, but they do their best to keep it running as efficiently as possible.
---
Paul W.
Reclaimed and removed old equipment. Installed new leveled pad, disconnect, whip, and Amana condenser. Ran new lineset and brazed in with nitrogen. Installed new Aprilaire high efficiency air filter. Installed new Amana gas furnace. Placed new coil on top and brazed in with nitrogen. Pressure tested to 300 psi and evacuated down to 135 microns. Fabricated a plenum and sealed all ductwork. Reconnected gas and leak checked. Installed new ez trap and pump and ran condensate piping. Ran new vinyl to discharge. Reconnected flue pipe and sealed. Installed new receptacle and switch and reconnected electric. Wired in low volt and humidifier. Installed new t10 thermostat. Tested all functions. Performed combustion test and adjusted gas pressures. Charged unit to specifications. System running great at time of install.
Near
Chestnut Ln,

Wayne

,

PA

19087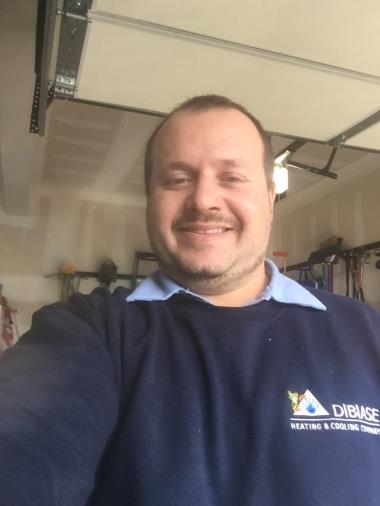 Kurt M.
Found that after checking out the de-humidifier was functioning correctly. Washed off wasable filter again. Found de-humidifier set at 40%. Found humidity inside the home was reading 55% on Ecobee thermostat on first floor. Down in crawl space at the de-humidifier unit it was reading 43 %. Checked the humidity with a psycrometer. Was reading 52%. Found that at the air handler in garage the filter box was not completely sealed. Tapped around filter door to not pull humidity from the garage. Recommend to homeowner that if he really wants to help with the humidity levels during the summer months a new heat pump with variable speed blower and 2 stage compressor would help with reducing humidity levels in side the home. Homeowner is not ready to replace the system at this time. Recommend he keep his thermostat set at 70 degrees for a/c to run more often. Also a return was removed by a previous contractor.
Near
Hollow Rd,

Wayne

,

PA

19087
Chris B.
Performed Quality Assurance on customer supplied ductless units. Measured supply and return air temperatures on both units. Checked drain lines on both units. Completed checklist form in system. Reviewed installation with owner. Did not go into attic space due to the room being used for the infants while I was there. Both systems are operating well at time of visit and they said units have been working well since installation.
Near
Crestline Rd,

Wayne

,

PA

19087
Brian B.
Checked no cooling complaint, found no call to air conditioner. Found wet switch tripped. Pan is dry and switch is dry. Reset wet switch. Started air conditioner, checked refrigerant charge. Replaced missing caps..
Near
Strafford Ave,

Wayne

,

PA

19087
Brian B.
Performed cooling maintenance, checked air filter ok. Cleaned condensate drain. Checked voltage, amperage and electrical connections, measured capacitor values. Started air conditioner, checked refrigerant charge, found system low on charge. Checked poor cooling to upper floors. Found thermostat on lower level. Closed registers in room with thermostat. Recommend replacing system due to age and condition
Near
Chestnut Ln,

Wayne

,

PA

19087
Luis T.
Installed two customer supplied pioneer mini splits. Installed two pioneer outdoor units on backside of building near existing disconnects. Installed one head unit inside left side of nursery and one unit on right side of nursery. Ran right side line set into attic to outdoor unit side of building. Pressure tested to 350 psi and evacuated below 500 microns. Released factory charge and tested system in cooling and heating system working properly. Work area cleaned and install went over with customer
Near
Crestline Rd,

Wayne

,

PA

19087
Barry P.
AC tune up for 4 Ton American standard AC system 17F temperature split. Replaced filter. Cleared)tested drain using C02; ok. Both coils are in good condition. All electric motors and components ok. Refrigerant pressures/subcooling ok. Outdoor voltage/compressor Amos/indoor amps ok. System is operating well at the time of this maintenance.
Near
Mancill Rd,

Wayne

,

PA

19087
Chris B.
Performed Precision AC Tune Up on Carrier Communicating system. Replaced the right side 20x25x4 Filter provided by the homeowner. Homeowner ordered additional filters and will replace the left side filter when they arrive. Cleaned Pump and AC drain Line. Filled pump and tested. Found vinyl tubing is dirty and corroded. Also found Condensation Pump working but motor sounds weak. Spoke to homeowner about concern with the pump and tubing and provided an estimate for replacement. Tested refrigerant charge and measured Air Temperatures. While testing system, found the Outdoor Fan Capacitor was testing below rating. Installed a new 7.5 Mfd Fan Capacitor for the Outdoor Unit and tested operation. System is operating but is about 14 years old. Due to overall conditions and previous issues with system, would recommend to begin planning for replacement of system before any major issues occur.
Near
Caldwell Rd,

Wayne

,

PA

19087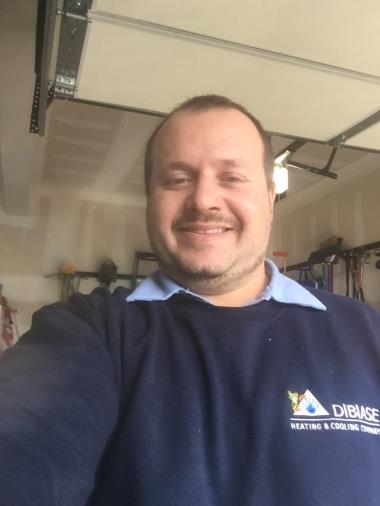 Kurt M.
Performed precision a/c tune up on Mitsubishi mini split and York a/c system. Homeowner replaced 20x25x5 air filter. Cleaned wasable filters on mini split. Checked temperature split at both systems. Main house unit only gets 16 degrees temperature split. System is about 20 years old. Recommend replacing oil furnace a/c with natural gas high efficiency furnace and a/c. Checked refrigerant pressures and temperatures at indoor and outdoor units. Both systems are working but don't know how well main house system will cool. Airflow is also not great.
Near
Woodcrest Rd,

Wayne

,

PA

19087
Brian B.
Sent to service air conditioner and diagnose no cooling complaint, Checked no cooling, found indoor coil iced up and condensate is overflowing into the shaft pan the blower is running and the filter is clean. This is and old r-22 air conditioner and the air handler is installed above a bathroom and is very difficult to access. Will not be able to remove blower or coil for repairs. Recommend replacing system due to age. Set thermostat to off and turned the blower on.
Near
West Ave,

Wayne

,

PA

19087
Luis T.
Water leak coming from recently installed dehumidifier, found union loose, tighten union ok, leak stopped, also during same visit performed ac tune up on heat pump system, check electrical low and high electrical connections ok, check blower and temp split, supply and return air ok outdoor unit refrigerant pressures, capacitor and contactor ok cycle unit ok
Near
Hollow Rd,

Wayne

,

PA

19087
Luis T.
Returned to the job to open the gas valve on the manifold for the oven, found that the Best Buy geek squad broke their gas line and it was leaking. Our end of the gas line was bubble tested on both ends and found no leaks. We shut off the valve that is behind the oven and left the manifold side gas valve open for when geek squad comes back to replace their gas line, they just have to turn on the valve at the oven when it's fixed. Also we added more hangers to the flu pipe and intake pipe so that they are now at lease 4 feet apart on the whole pipe.
Near
Pugh Rd,

Wayne

,

PA

19087
Dean M.
Performed Quality Assurance inspection on a newly installed gas furnace and air conditioning system. This was an oil to gas conversion. System install looks really good. Small corrections while here. See notes in QA form. System running really good. Also met code inspector to complete permit for install. Code inspector only noted two things Venting piping needs hangers every 4 feet at minimum. Need to only add 3 hangers Locking Schrader caps on all outdoor units. Need to add locking Schrader caps. Code inspector passed the installation. No other inspection required. At 6 month inspection please have them add hangers to venting piping and put locking Schrader caps on outdoor unit.
Near
Pugh Rd,

Wayne

,

PA

19087
Dean M.
Arrived at customers home and greeted them at the door. Spoke to Molly about the noise they have been experiencing. Sound is basically a ticking or tinging noise originally when system shutoff but seems to be while running too. She said they had a noise like that on the old system too but seems to be more now. Had Molly turn up the thermostat and proceeded to the basement. System started smoothly and flame looks good. Gas pressure is normal. Did start to hear this noise during run time. Turned system off and listened for noise. Found noise inside furnace and ductwork. Noise I was experiencing is thermal cooling of exchanger and ductwork near furnace. The system at that test was in 1st stage. Turned system on again and tested in full stage. Again smooth startup. Heard noise again during run time and on shutdown of blower. Adjusted air settings in cool cloud app and raised air flow during run time and extended blower shutdown timing. Ran system again and didn't really notice during run
Near
Pugh Rd,

Wayne

,

PA

19087
Chris B.
Performed Quality Assurance on AC System and Ductless unit. Sealed ductwork in Attic area that was open. No Wet Switch was installed on unit. Installed a Wet Switch and tested. Could not get the wet switch to shut the system down. Removed the Wet Switch from the system and tested. Will need to bring a wet switch and wire in when we return for the Six Month Inspection. Also need to bring spray foam and seal around Lineset and Return duct in second floor closet. Corrected any additional issues that were found. Completed checklist form in system. Took pictures of ceiling damage where it had cracked from drilling the holes for the Registers. Please call customer to schedule return visit in the next week or two to complete additional repairs and to test AC system.
Near
Willow Ave,

Wayne

,

PA

19087
Luis T.
We removed the oil furnace and ac coil from basement, removed oil line from tank and shut the valve off. Removed all plenum work that was there before coming off of the supply duct. Removed old line set and outdoor unit including the outdoor disconnect box. Then installed new line set and thermostat wire from furnace to the outdoor unit. Installed new gas furnace and raised it up with feet, installed a return drop kit and sealed it to a 413 April air media filter and then to the furnace. Extended the original return by thermopaning over to the new return duct and sealed it in. Made new plenum for the supply and sealed it to the furnace going into original supply trunk. Cut new 12x12 floor return grilled and thermopanned the bay it was going into and then added a 12 inch sticky collars to it and the ran 12 inch flex to furnace return duct and sealed it in place. Added another return on the return duct itself to pull air from basement, and put a 12x12 return grill over top of the hole i
Near
Pugh Rd,

Wayne

,

PA

19087
Luis T.
Part 1: Installed new mini split system in addition area, hung head in addition room corner by kitchen entrance, and the outdoor unit right on other side of the wall. Ran the line set, drain and communication line in line hide to outdoor unit. Hung outdoor unit on a bracket attached to wall with concrete anchors set and leveled. Pressure tested and vacuumed down to 132 mh, tested and went over install with homeowner. Part 2: Installed new air handler in attic on drain pan and pump ups for height clearance for drain. Installed eztrap to unit and hooked safety wires to unit. Installed new outdoor unit on pad and iOS pads, ran new electric from basement to outdoor and also from the basement to the air handler. Added 2 new breakers to supply power to both units. Ran new line set from attic to outdoor unit going through the upstairs closet out of site, and put all connections in the line hide. Installed new disconnect box near the outdoor unit and sealed it with silicone. We cut 4 supply
Near
Willow Ave,

Wayne

,

PA

19087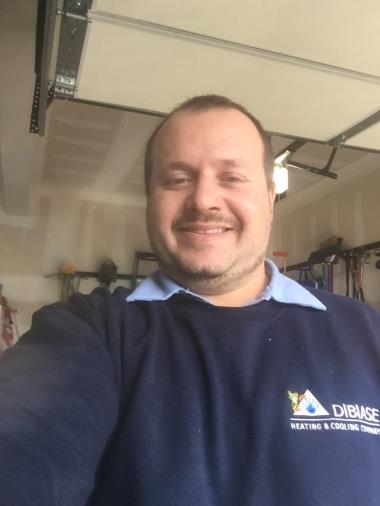 Kurt M.
Found humidifier pad clean. Found that after giving a call from the thermostat solenoid valve has 24 volt calling for humidity. Traced out water line and found saddle valve turned off. Turned on water at saddle valve and found that nut and feral at humidifier was corroded and leaking a little bit. Recommend replacement of nut and Ferrell and cutting back copper pipe. Performed work and tested humidifier. Also let homeowner know that if saddle valve would leak beacause of being older provided estimate to replace. Humidifier is working at time of service.
Near
Caldwell Rd,

Wayne

,

PA

19087
Dean M.
Crawl space under addition in back where ductless is going Indoor head size - 12 5/8" h x 46 1/8" x 9 1/2" d Attic access hatch - 20" x 22" with trim removed. Square D Panel - 100amp panel Check #1002 3-4 supplies 2 - returns
Near
Willow Ave,

Wayne

,

PA

19087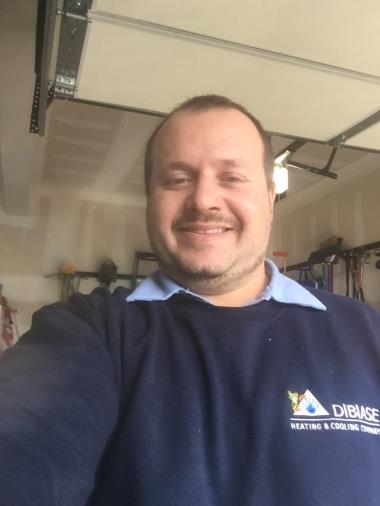 Kurt M.
When we arrived went to the basement and found that water had leaked and had soaked some of the carpet in the basement. After talking to customer, son had been running the air conditioning on a cold day which may have cause ice build up at indoor coil. Also found that 115 volt condensation pump was not working, tested with water. They also have an exsisting older Aprilaire humidifier above pump where the previous homeowner must have removed the water drain to the humidifier, this could have also caused the water leak. Put wire nuts on wires that were going to the solenoid so humidifier does not come on. Gave customer a quote to replace exsisting humidifier with new Aprilaire 600m humidifier. Also gave them a quote to remove it all together and patch metal return duct with a piece of sheet metal. For the time being replaced faulty 115 volt condensation pump and tested , pump is working fine at time of service.
Near
Colket Ln,

Wayne

,

PA

19087
Chris B.
Performed Precision Heating Tune Up On Lennox Gas Furnace. The 20x25x6 Air Filter was very dirty and needed to be replaced. Used a 20x25x1 Filter in its place. Used an inspection camera to inspect Heat Exchanger. Heat exchanger has significant rust along the top seams of the each chamber. Inside the heat exchanger the walls have rust spots throughout and rust along the seams. Did not find any definitive failure points in the heat exchanger at this time. Performed a Smoke Test on heat exchanger and did not detect any disturbance in the smoke when the Blower Motor turned on. Performed a combustion analysis on the furnace. Used Analyzer in duct work and did not pick up any CO readings in the Supply Air. While testing system, found Union Gas Fitting had small leak. Fitting was not tightened fully and after tightening the leak stopped. System is operating but is in very poor condition. The heat exchanger has a lot of rust forming which could cause a safety issue if it rusts through and e
Near
Chestnut Ln,

Wayne

,

PA

19087
Barry P.
Heat tune up on 2 single stage propane furnaces. All electric components/motors good. Flame/burners gas pressures/heat exchangers good. Replaced both system filters. Verified thermostat operation/cycling of furnaces. Both furnaces are operating well at the time of this maintenancetune up.
Near
Trephanny Ln,

Wayne

,

PA

19087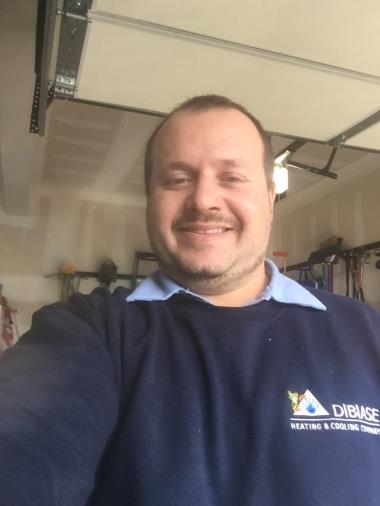 Kurt M.
After talking to homeowner, peco was out and shut off power to boiler and shut off valve outside the furnace beacause what they found was after the burners were done heating and the gas valve was supposed to close it was leaking gas through out the burners. Soap checked gas fittings going into boiler at drip leg and found no other leaks. Turned gas on to boiler and did not see it bleeding through at the time, but recommended that if there is and bleeding through of the gas to have the valve replaced. Replaced gas valve and checked manifold pressure at 3.3w.c.. soap checked for leaks. Cycled gas valve several times, is functioning correctly. Performed combustion test. Gas boiler is working at time of service
Near
Poplar Ave,

Wayne

,

PA

19087
Chris B.
Performed precision heating tune up on Oil Furnace. Replaced 20x20x1 Air Filter. Spoke with owner about servicing the Humidifier which was declined at this time. Humidifier is shut down and not in use. Replaced Oil Nozzle and Pump Strainer. Spoke with owner about replacement of the Spin-Off Oil Filter, which was also declined. Informed owner that if the Oil Filter becomes clogged it would cause issues with the Furnace not working. Cleaned Heat Exchanger of Furnace and Chimney Base. Inspected electrical Components on Furnace. Put system in operation and performed Smoke Test, Draft Test, and Combustion Test. Measured CAD Cell readings and Voltage to burner. Measured Air Temperature rise on system.
Near
Eaton Dr,

Wayne

,

PA

19087
Chris B.
Performed Precision Heating Tune Up on Amana Gas Furnace system. Replaced 16x25x1 Air Filter. Cleaned Furnace Drain Lines and Condensation Pump. Inspected electrical components on system. Removed and cleaned Flame Sensor. Updated Control Board via App. Put system into operation and both zones cycled on/off naturally during test out. Performed combustion Analysis and adjusted High Stage Gas Pressure. System operating to manufacturer standards upon completion.
Near
Wembley Dr,

Wayne

,

PA

19087